Wild Food Nutrition with LIFE
Wild Food Nutrition with LIFE
You May be Suffering from Hidden Hunger which is a deficiency of micronutrients
DO YOU SUFFER FROM SUGAR CRAVINGS?

DESPERATE for a nap after lunch?

are YOU OFTEN OVERWHELMED?

DO YOU STRUGGLE WITH YOUR WEIGHT?

DO YOU OFTEN GET ILL OR FEEL 'OFF-COLOUR'?

DO YOU LOOK YOUNGER THAN YOUR age?
Is Your Diet Stealing Your Energy?
Indigenous Australians out-lived and out-performed modern Australians both, mentally and physically and this was largely due to the nature of the wild foods that allowed them to become known as the world's longest living culture.In fact, the phytonutrients in wild foods appear to have addressed all of the above questions on energy, carbohydrate cravings, weight management, mental health, our microbiome (gut bacteria) and our rate of ageing.
Science-based nutrition of the World's longest living culture
Using footprints preserved in hardened mud at the edge of an ancient lake, proof was found that a hunting party of 5 men were running at speed, possibly chasing a wounded kangaroo or emu. The hunter at the outer edge of the curve around the muddy shore was running at 45kph on that bend.
Compare this to Jamaican, Usain Bolt who briefly touched 42kph at the 60m mark of his world-record 100m Olympic dash. And he trained for 4 years dedicated to his event. He wore scientific running shoes for an equally high tech running surface. He was coached and cajoled and ate a specific diet even pre-loading for the event and more.
The traditional hunters probably dashed after game a few times a week or less. They were running barefoot in soft mud and would have been carrying spears, woomera (spear-throwers), a boomerang and maybe even some small game eg a goanna or long eared bandicoot, and their motivation was that they wanted a fine meal for their families.
What's the Science of Modern Foods
It was the nutritional quality of wild foods and the varied diet which they enjoyed that bestowed the amazing physical abilities upon these hunters. And it was not just speed but also endurance and shorter recovery times after the exercise of hunting down your prey.
And then there was the encyclopaedic memories of the Elders who recalled stories that taught the life lessons of three and four generations in the past. Lessons that provided the knowledge to survive for 65,000 years through Ice Ages, extended droughts, widespread floods or wildfires and other catastrophes.
Today, we eat less than 1/10th the number of foods eaten by Indigenous Australians living in the Top End, from the Kimberley to Cape York and down the west and east coasts. The many clans in this productive region had up to 650 different foods available annually.
Even in the Dead Heart of the country, local clans had over 150 different foods available annually but their lands were vast with the carrying capacity in places such as the Western Desert, being around 1 person per 100 square miles (26 hectares).
However, in comparison, if you are an adventurous foodie and eat fruits, vegetables, herbs and spices from all sorts of cuisines, maybe even forage a few foods yourself, you might be getting your nutrition from around 120 different species. The reality is that most Australians rely on around half this number. Some, for example, workers on stations and remote settlements, may rely on less than a dozen different foods, both animal and plant based.
This might be challenging to accept but note that one single plant species, Brassica oleracea, has been developed into 12 seemingly different vegetables so eating any of these is still just one food. The same goes for Capsicum annum, the chilli/peppers/paprika/capsicum group and which gives us around 36 food variants with minimal nutritional divergence.
And when we look at the phytonutrient quality of wild foods against factory farmed produce, it is cheese and chalk. Wild foods are so much richer in the phytonutrients that are slowly being credited as the reason Indigenous Australians (and similarly, Indigenous Africans and Americans) did not suffer from cancer, ischemic heart disease, mental diseases nor any of the conditions of metabolic syndrome. All of these illnesses are epidemic around the world today with articles on the global incidence of obesity and diabetes never out of the mainstream press.
or call: 555-555-555
What Our Patients Have to Say
"
Excepteur sint occaecat cupidatat non proident, sunt in culpa qui officia deserunt mollit anim id est laborum. Sed ut perspiciatis unde omnis iste natus error sit voluptatem accusantium doloremque laudantium.
Alice Tinkerton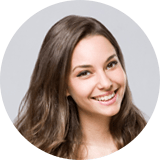 "
Excepteur sint occaecat cupidatat non proident, sunt in culpa qui officia deserunt mollit anim id est laborum. Sed ut perspiciatis unde omnis iste natus error sit voluptatem accusantium doloremque laudantium.
Cameron Alistair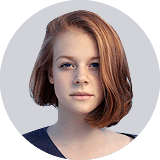 Our Medical Team
You can be good in many specialties but it's hard to be exceptional at all. Each of our team members is trained in a special branch of medicine.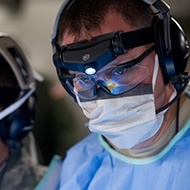 Dr. John McKintire
Cardiology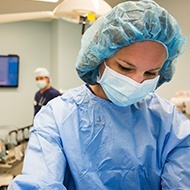 Dr. Mary Newville
Rheumatology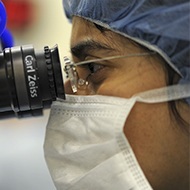 Dr. Andreea Kessler
General Practice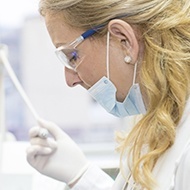 Dr. Nancy Dewmore
Neurology
Make Your Appointment Today
Proin gravida nibh vel velit auctor aliquet. Aenean sollicitudin, lorem quis bibendum auctor, nisi elit consequat ipsum, nec sagittis sem nibh id elit. Duis sed odio sit amet nibh vulputate cursus a sit amet mauris. Morbi accumsan ipsum velit.
or call: 555-555-555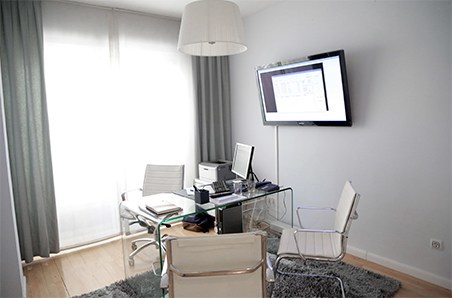 Copyright 2017, Company Name – Disclaimer