LIFE (Lyophilized Indigenous Food Essentials)™
I am proud to be able to distill nearly 40 years of my own work in the nutritional and food sciences of Australian wild foods and many years work of colleagues and other researchers here in Australia and around the world.
I am happy to be able to now offer an achievable and realistic path to better health.
Testing and proof of the health benefits of wild foods is on-going but already we have many users who have experienced exceptional results that prove wild foods are clearly the best medicine: They are a meeting of ancient ways and modern science.
We are now seeing a growing awareness that wild foods appear to be the 'Antidote to modern foods'.
While we may not be able to access paleo ingredients these days and diets such as keto and vegan are proving to cause more health problems than they fix, there is a way to supplement a more conventional modern diet using the wild foods of the World's longest living culture.
This approach is way more sustainable long term, more effective in addressing most health challenges and certainly a lot easier to do.
Here is an easy to take, powerful, super-nutritional product that can help you look younger, feel better and live longer.
Get my ebook, An Energized Life by filling in your details below and discover the secrets to an expanded lifespan matched with an enduring healthspan.
We respect your privacy and your information will be never be sold, traded or used inappropriately. You can unsubscribe at any time.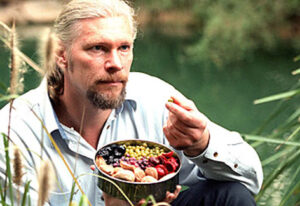 Vic Cherikoff
I am convinced that LIFE is the best of the best of any whole food nutritional product anywhere in the world. I'm sure you'll be amazed at the results you will get from just a 5g daily dose!
Vic Cherikoff
© {tcb_current_year} AFI Pty Ltd. All Rights Reserved. Disclaimer